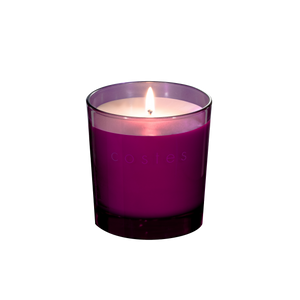 Spotted on Avenue Montaigne, the most glamourous and chic avenue of Paris, where Karl meets Carrie; a tender scent of figtree and mango for a sexy and sweet atmosphere in a girly «boudoir».
If you close your eyes, you might hear the whispers of Coco.
The Purple candle burns at l'Avenue, on Avenue Montaigne since 2005.
Fig tree, mango, teck wood