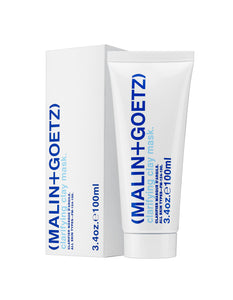 Our 5-minute clay mask helps clarify skin prone to excess oil production. Refined bentonite and kaolin clay deeply purify and absorb impurities while finely milled pumice gently exfoliates. Balanced with a concentrated blend of five botanical extracts and sunflower seed fatty acids to hydrate, protect and soothe. Suitable for all skin types, especially oily. Natural fragrance and color.
+ bentonite + kaolin clay absorb excess oil
+ ground pumice gently exfoliates
+ glycerin + sunflower seed fatty acids moisturize + soothe.
Apply to clean, dry skin once or twice a week. Let dry for 5 minutes. Gently massage with damp hands and rinse thoroughly with water.